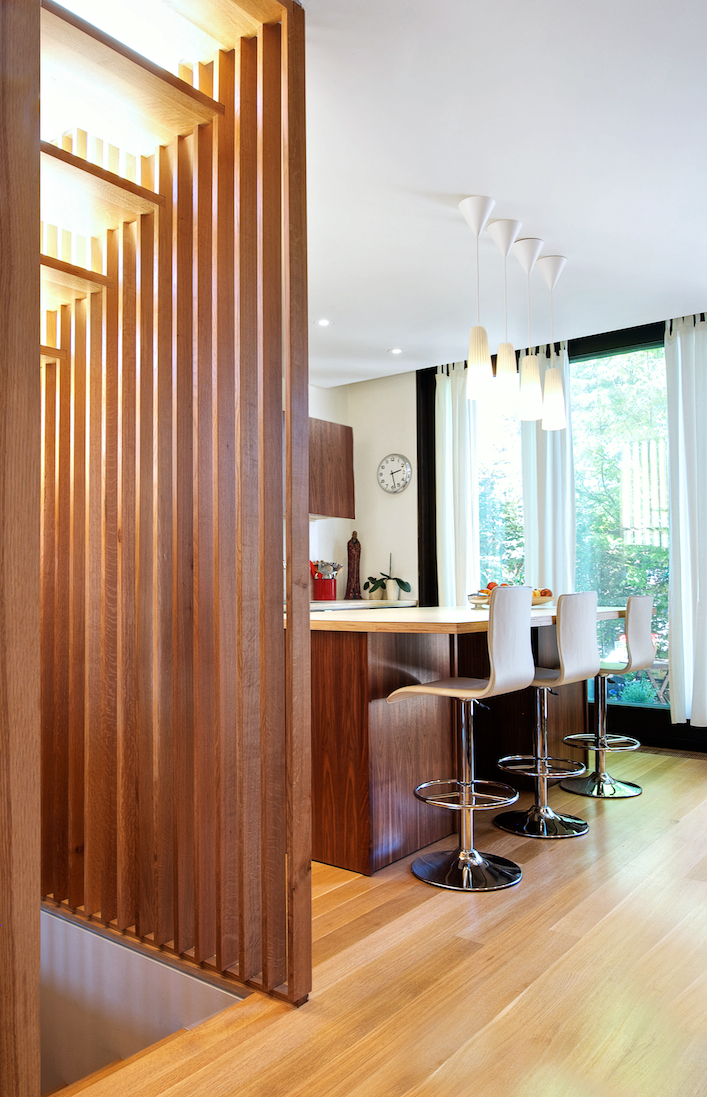 Millworker House
This house on Dupont Street was commissioned by Steve Bugler, owner of carpentry, millwork and window operation Radiant City. The house is an extension of a pre-existing workshop located behind the building. Rising from a neglected plot that borders Dupont and a Toronto city alley, the site was once home to a steel fabricator. The form of the building was conceived to maximize the use of the tools and facilities at hand.
The alley from Dupont hugs the side of the building, leading to a colourful urban patchwork of garages, concrete and utility poles. This side fronting the alley, clad in Corten steel with a single high window, becomes the feature elevation.
The simplicity of the design gives the impression that the property is larger than it really is.
The front and rear elevations employ stacks of mahogany windows and doors. These large screened glass walls are shrouded by planting to protect interior living space. The ground floor opens to a pair of courtyards at either end of the residence.
Photography by:
Andrew Snow © Houzz 2012